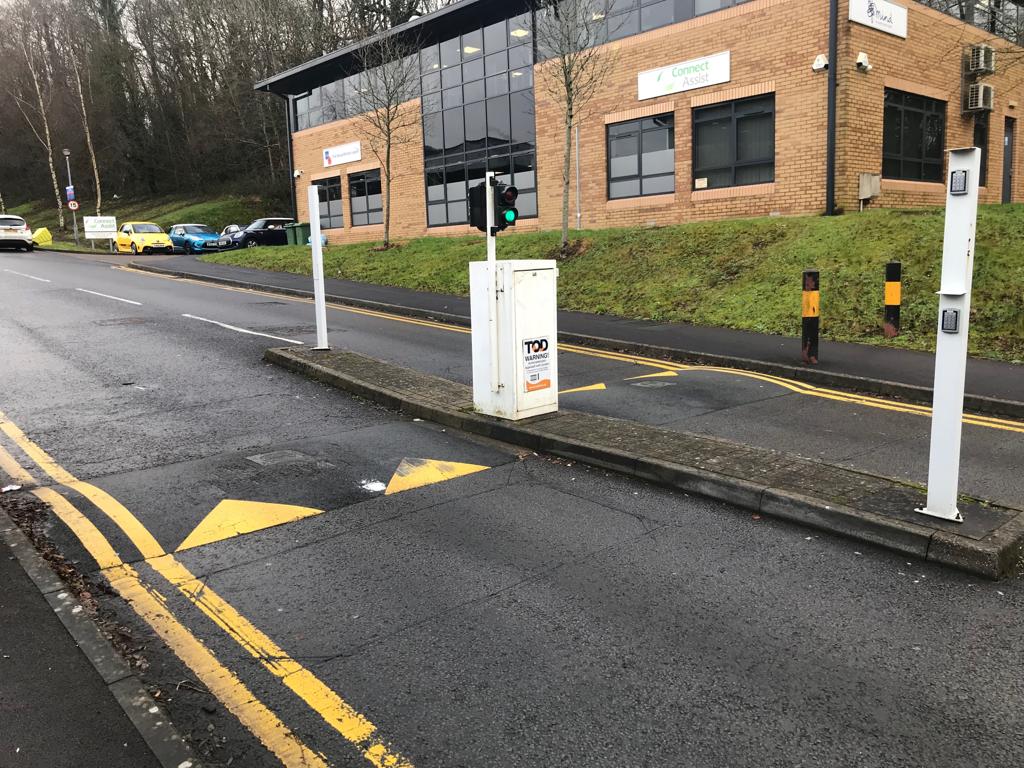 Our Solution
Installation of a pair of "Entry" and "Exit" rising bollards to restrict access out of hours to a large industrial estate complex in Cardiff.

The system includes a time clock and selection switch allowing automated closure during set times, permanently open or permanently closed with access restricted entry and exit only via a keypad code.

This customer was experiencing problems with Fly tipping and boy racers, so required a solution which allowed pedestrian traffic, but with a robust method of restricting vehicular access out of normal working hours. The bollards installed will withstand an impact of 60,000 joules which should stop any vehicle attempting to ram them.